This is our Holiday and many more occasions dollar bill page. You will find every holiday covered in our many dollar bills offered. We are even including in this awesome ad the Pope John Paul II bill and the Ten Commandments bill, which are limited edition bills that will never be made again; once sold out, there will be no more made. Buy these great bills separately or in bulk and save even more $$! Put them in cards or stockings!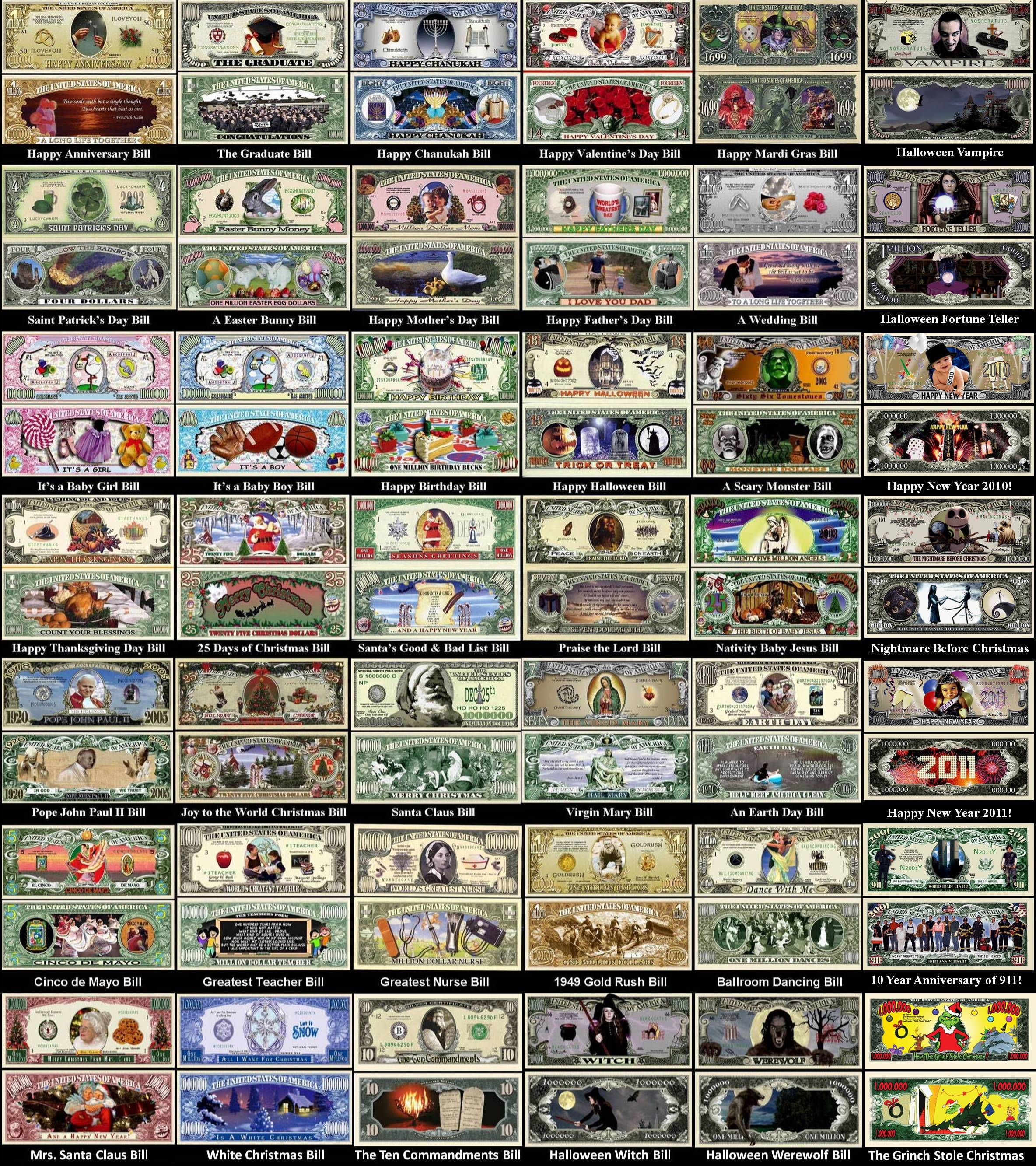 Buy a Complete Set of our 42 Christmas, Holiday and/or Special Event Bills Today
or
Buy more of them and save $$!
Buy them separately or in Complete Sets; It's up to You!
| | | |
| --- | --- | --- |
| | | |
| | | |
| | | |
| | | |
| | | |
| | | |
| | | |
| | | |
| | | |
| | | |
| | | |
| | | |
| | | |
| | | |
| | | |
| | | |
| | | |
| | | |